Enjoy a sensual time out. Forget the worries of everyday life. Breathe the sea. And have a beautiful lady by your side at all times. Sounds too good to be true? But can become reality for the modern gentleman with our escort service.
As a successful personality, you certainly have a lot to do in everyday life, because duties are on the agenda. This allows you your lifestyle, but also drains your reserves.
To recharge your batteries and successfully take on upcoming challenges, you should treat yourself with a vacation. Preferably in a beautiful place that is not too crowded. We know such a place: Karpathos in the southern Aegean Sea.
Together with one of our picture-perfect escort models, your time on the Greek island will be unforgettable. Or even better: a dream coming true. Have you already taken a look at our available travel escorts? If not, now is the time!
Luxury accommodations for an intimate escort date
Karpathos is still considered a real insider tip. The island counts less than 7,000 inhabitants. Certainly, this number increases when guests arrive from near and far. But compared to Crete, Santorini, and Co. the tourism here still keeps within limits.
Good for you and your escort model, because like this you can enjoy the time together in peace.
The only thing missing is the right accommodation, right?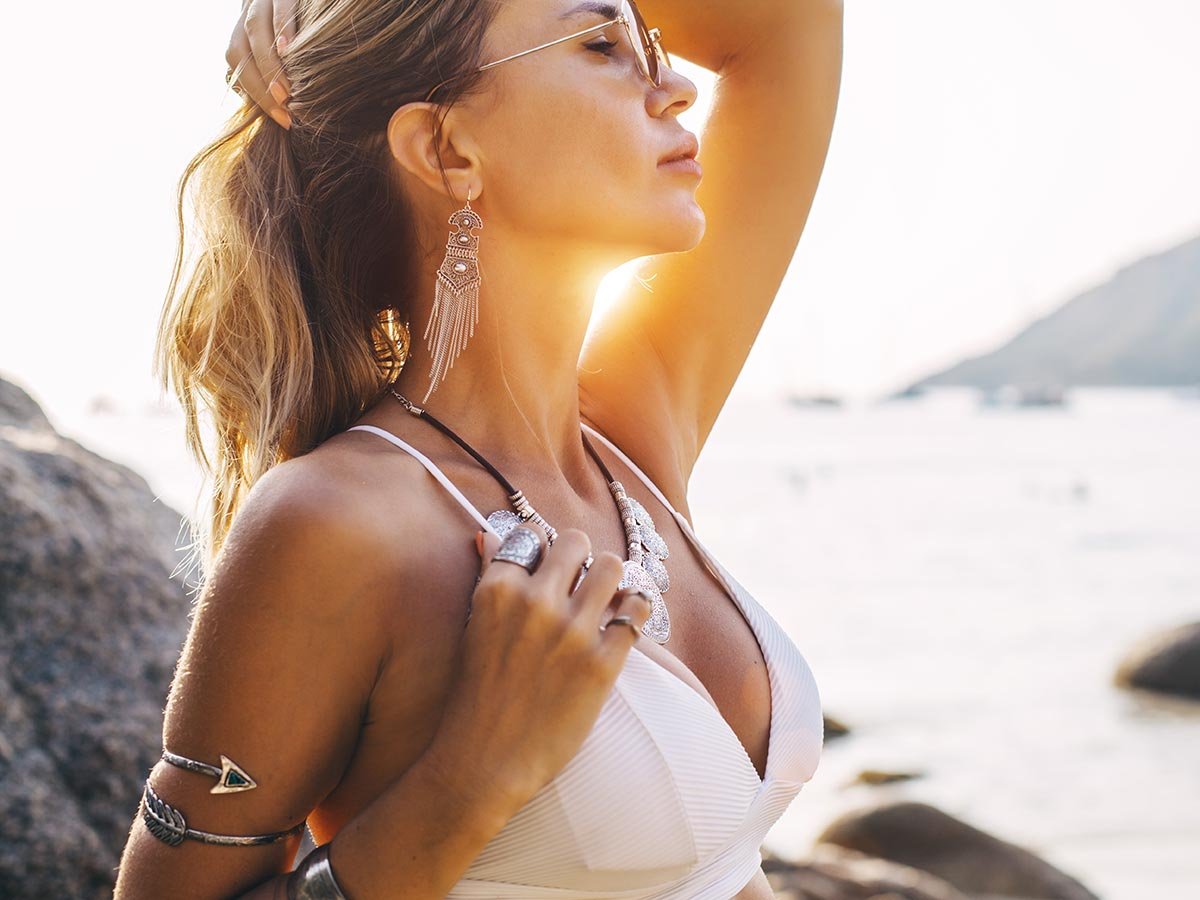 5 Star hotels
No mass tourism on Karpathos also means: no large hotel complexes and a small offer of 5-star hotels. And yet they do exist – and they are made for a luxurious escort service.
For example, the Konstantinos Palace www.konstantinospalace.gr. The hotel is located in Pigadia. Its trademark: a modern architecture that fits perfectly into the beautiful landscape. Recommendation: book for you and your escort one of the junior suites with king-size bed and direct sea view.
And another 5-star hotel on the island that simply enchants: the Alimounde Mare www.alimounda.gr. The newly built luxury house is located in a quiet bay directly on the beach, just a five-minute walk from the port and the center of Pigadia town.
Private Villas
Absolute tranquility and intimacy. That's what the detached villas on Karpathos offer. And yes, you can rent one of these villas for you and your escort model.
You are already dreaming? Watch out, it gets even better. How about your own villa and your own private beach? You can find some traditional stone villas in direct beach location via the popular booking portals. Stand up, open the terrace door and you and your escort are already standing in the fine sand.
If you are looking for luxury and style at the same time, you should also take a look at the modern luxury villas on Karpathos. Often the villas are new buildings with private pool and jacuzzi. Tip: Pay attention to the location. We recommend either direct beach location or also a location on a hill. Then you and your escort lady will enjoy an incomparable panoramic view of the sea and the lush vegetation of the island.
Book your Target Travel Escort now
Could we inspire you? Then take the opportunity and discreetly book your charming lady for your next trip. Do not hesitate – this way you will make sure that your desired model is still available. It is best to inquire directly through our discreet escort agency.