Discover the island of Madeira, the pearl of the Atlantic Ocean, with VIP Escort Service. The island is known as the "floating gardens of the Atlantic" and has many gardens and parks with a great variety of flowers and trees for you to visit. One of these is the Madeira Botanical Gardens, which is one of the most beautiful gardens in the world. This is a paradise island in Europe that will enchant you and your escort model.

5*leading Hotel & Deluxe Escort Service
The largest city on the island is Funchal and here you will find most of the hotels and restaurants. The port where the cruise ships arrive is also located there. Stay at the Savoy Palace Hotel – www.savoysignature.com, a world leading hotel located within walking distance of the centre of cosmopolitan Funchal. This hotel has everything you need for a luxurious stay, including a spa with rooftop terrace, multiple pools and plenty of stylish restaurants and bars to impress your lady.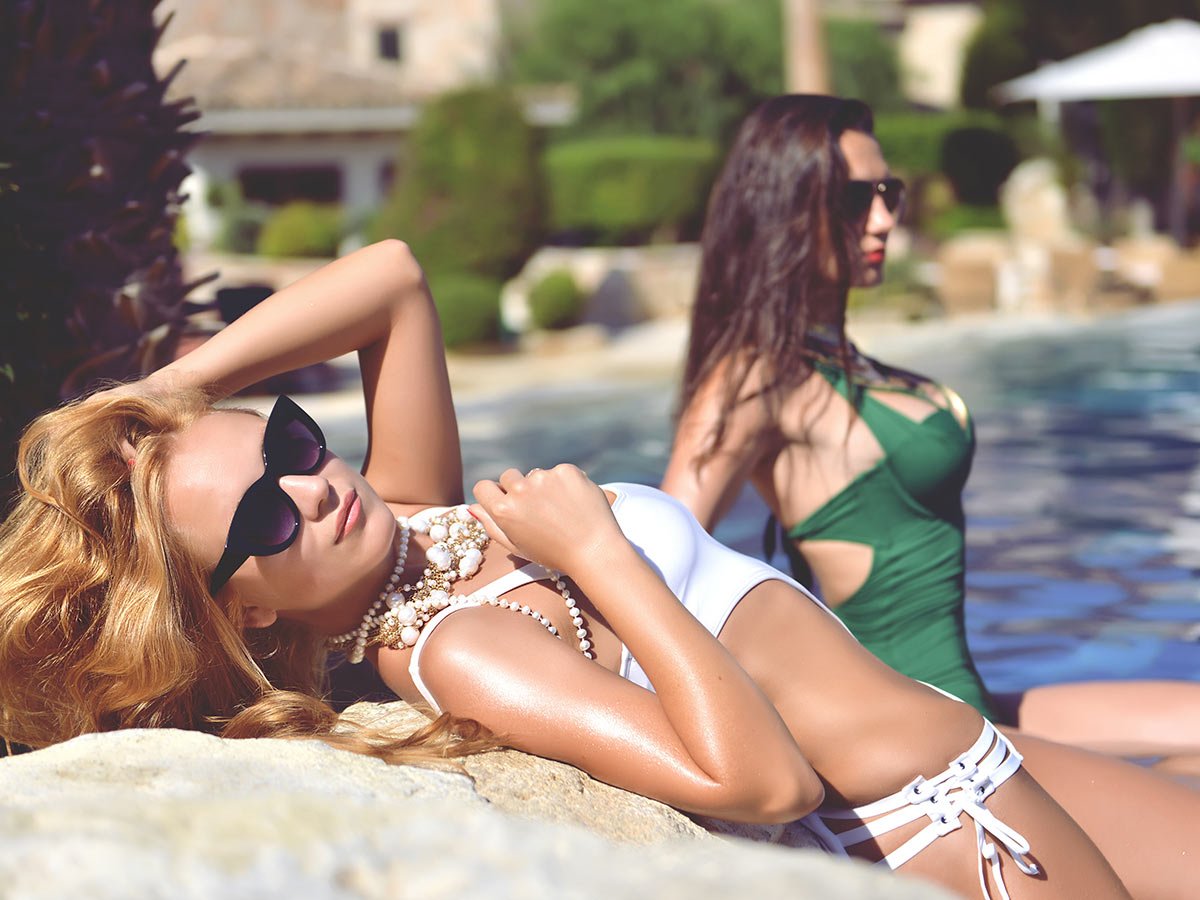 Beach day with your model – Praia do Porto do Seixal
You can spend a lot of time in your suite with your sexy model from our international escort agency Target Escorts. But you should take the time to visit this stunning beach Praia do Porto do Seixal, which is certainly one of the best Madeira beaches you can visit.
The beach is not very big, but it is perfect for those who appreciate spectacular views. It has excellent water quality and is right next to the Clube Naval do Seixal, so you can access the bar for a few drinks with your lady and use kayaks if you fancy a little adventure.
A day with a private chauffeur in a Rolls-Royce Corniche convertible
Hire a private chauffeur to collect you and your model from your hotel in a Rolls Royce from Madeira Garage – www.madeiragarage.com.Your chauffeur will drive you around the island before taking you to a wonderful wine tasting at Blandy's Wine Lodge – www.blandyswinelodge.com. At this wine tasting you will have the opportunity to explore 200 years of Madeira's wine history.
Wine and dine with a view
End the day with a first-class dinner at Michelin restaurant Il Gallo d'Oro – www.portobay.com, located in Funchal. The outdoor terrace overlooking the hotel gardens and the sea provides the ideal setting for a romantic dinner and is worth every penny. The 'Chef's Table', located in the centre of the room, offers a unique and memorable dining experience to enjoy with your girlfriend.
After a few days spent with your escort girl from Target Escorts, you will surely have fulfilled many erotic desires, combined with an unforgettable dream holiday.