A date is only perfect when a genuine connection forms between the gentleman and the escort model. Shared interests and deep conversations are a first step. But what about on a more intimate level? If you want to get closer to your escort girl and feel true closeness.
An erotic massage is an artful and sensual way to express your affection to your escort. And to enhance the desire for what is yet to come, together.
Creating intimacy and familiarity
An erotic massage goes beyond the purely physical – it creates an intimate connection between you and your escort lady. It's worth it for both of you to master the art of touch.
Set the right ambience
Begin the massage in a relaxed atmosphere. Ideally, you have already met your escort over dinner or a drink. And sparks have flown. You can now build on this foundation of trust and seduce your beautiful model. Sit down with your companion on your bed. And start sensually undressing the lady.
Use high-quality massage oil
Your dream woman now lies before you in sexy lingerie – or completely naked. A beautiful sight that likely already arouses you. But now it's time for the first intimate contact. You have high-quality massage oil ready. Warm the oil slightly between your hands. Then dare to make the first intimate touch.
Slow and sensual touches
The essence of an erotic massage are slow and sensual touches. Start gently and explore your escort's body with loving attention. Glide your hands over the skin, vary the pressure, and pay attention to your lady's reactions. Use your hands, fingers, and palms to create different sensations.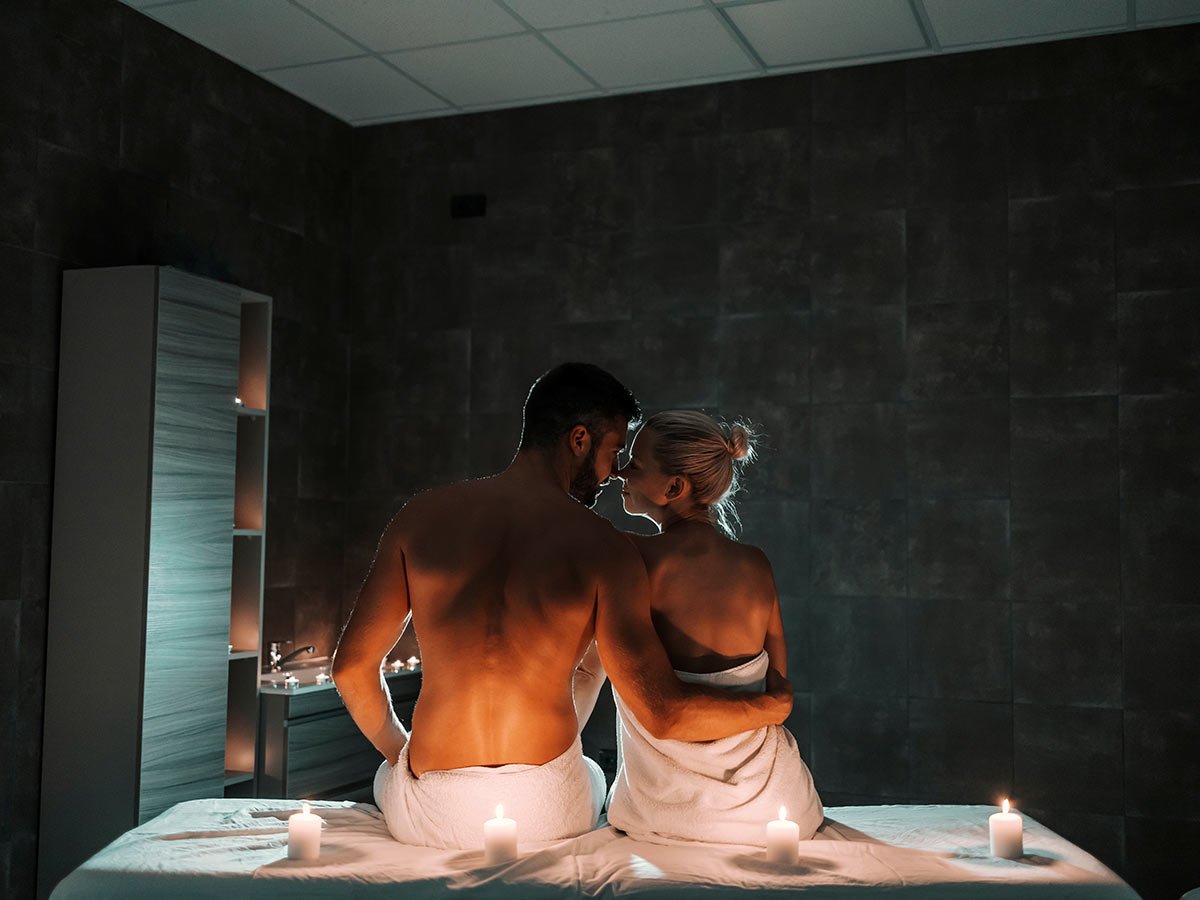 Stimulation and relaxation
Use slow and rhythmic movements to release tensions in your escort's body. Focus on providing your lady with a soothing and calming experience. You'll feel when your companion is deeply relaxed and completely surrendered to you. That's when it's time to provide gentle stimulation. Proceed with gentle steps.
Intimacy, closeness, and connection
An erotic massage can create deep intimate closeness and connection. It fosters trust and increases passion. Seize the opportunity to immerse yourself in the moment and fully enjoy the shared time.
Erotic massage as foreplay
A genuine connection is the ingredient that perfects an escort service. Foster this connection through an intimate massage. Spoil your escort with gentle, empathetic touches. Enjoy the moment while exploring your companion's body for the first time.
By the way: The charming models from Target Escorts are also happy to heat things up with an erotic massage. Feel free to inquire about this service when making your booking. We ensure that your desires come true.