Enjoy Bali with an escort model. Let all senses be pampered. Dive into other worlds. And all that in Hamburg! Hard to believe, but true. An exquisite spa temple has opened in the Hanseatic city that will enchant you and your escort lady.
Can you relate? One meeting follows the next. The telephone never stops ringing. And the working days stretch deep into the night. On particularly stressful days, we notice how our thoughts drift away to faraway places, full of peace and harmony. And to travel to these places with a Target Escort – how beautiful would that be?
One such place is Bali. But a quick flight to the Indonesian island? Rather utopian. So what to do?
The answer is: Vabali.
Sensual spa experience with your escort lady in Hamburg
Pure pleasure and well-being instead of stressful everyday life. This is what the Vabali Spa Hamburg  www.vabali.de/en/hamburg promises. What could be better than relaxation for body, mind and soul in intimate togetherness with your charming escort model? And in a Balinese environment that is in no different to the real Bali.
Imagine entering the sauna area of the Vabali Spa together with a beautiful lady and letting the world of Bali take an effect on you. The envious looks of other visitors will be certain – because hardly anyone has such a beautiful companion.
Hand in hand, you and your companion will visit one of the 13 saunas and immerse yourself in a real infusion ceremony. Afterwards, you can enjoy pure relaxation on a Balinese lounge in one of the relaxation rooms. Or take a few laps in the centre of the sauna landscape: a large pool with turquoise-coloured warm water.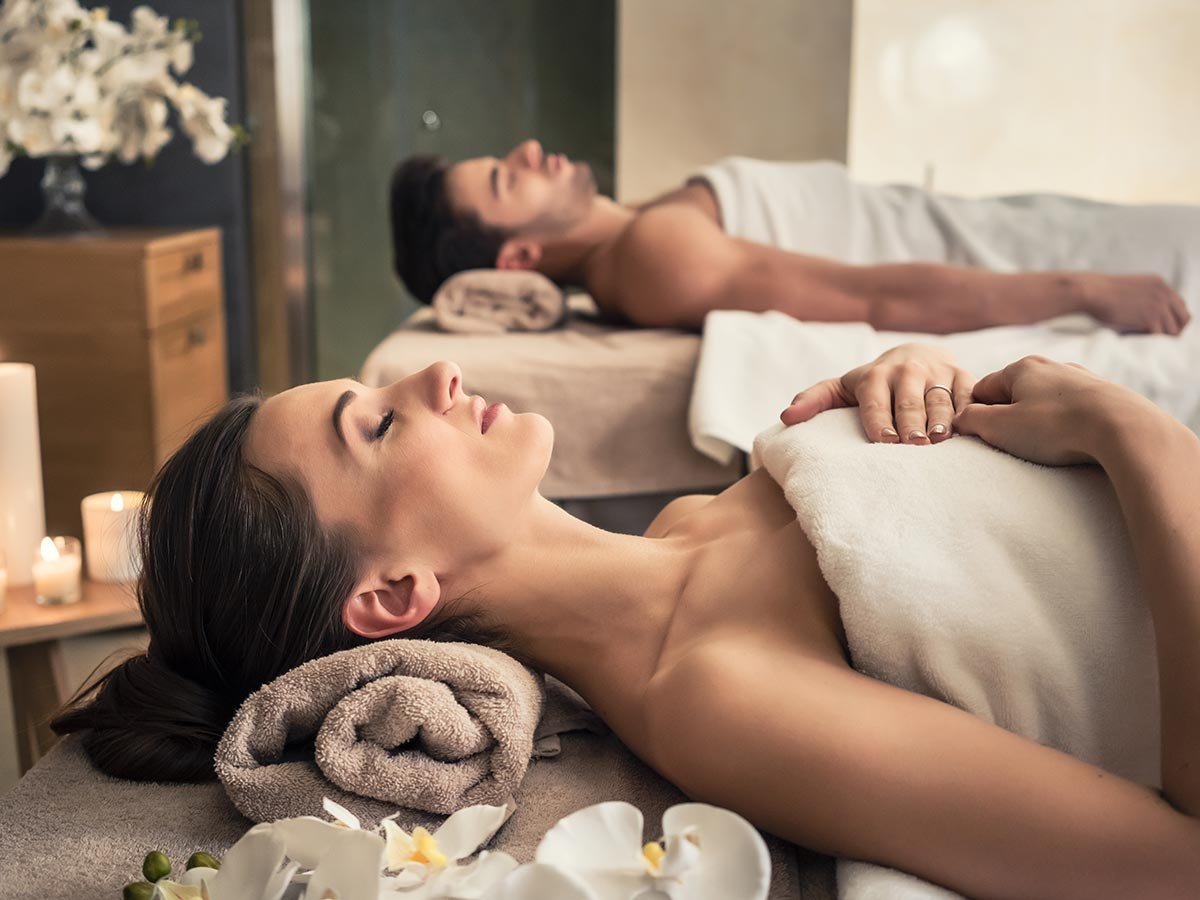 After the spa day? A sensual night with your escort model
What would the perfect end of the spa day look like for you? Surely you would like to spend the night with your Escort Girl in Hamburg. How convenient that the Vabali Spa also includes a hotel – so you can stay a little longer in Hamburg's Bali together with your escort girl.
Before you retire to one of the luxurious rooms or suites, Asian-Mediterranean cuisine awaits you. You will find Asian and Mediterranean delicacies on the house menu. The main ingredients: Vegetables, fish and meat. The menu changes constantly, however, so that you can always dine here seasonally and freshly. Our personal highlight: the exquisite wine list. Ask your escort model about her preferences. Together you are sure to find a wine that will delight both of you. By the way: If you would like to have a nightcap after dinner, you can do so on the terrace at sunset. Or – on cold days – in the stylish fireplace room.
After this wonderful day, only one thing is missing to make everything perfect: the night together with your escort girl. In the king-size bed – surrounded by Indonesian wooden furniture – and let your fantasies come true. And make your escort service in Hamburg perfect.